It's been a while since I've done any scrappy blogging. It just feels like I've been to busy to get in my scraproom. Here are a few layouts that I've created besides my design team stuff that I can't reveal yet... :)
Livin' the Beach Life is my Art Inspiration Challenge Example over at Citrus Tree Studio this month.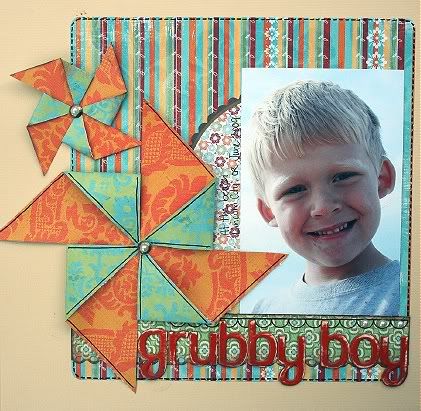 Did you check out the pinwheels on this one?? I've seen them used a fair amount lately so I figured out how to create my own and did a tutorial on it over at Dreamer. The picture on the "Grubby Boy" layout is another one that I took at the beach. Thanks for stopping by!